"One of my missions as a playwright is to let the witches and the magic back in."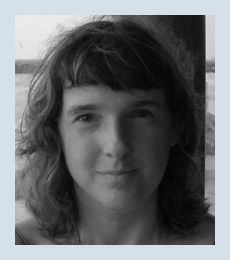 Diane Samuels in Interview in June 2003
Andrea Birk and Tina Wald, University of Cologne, Germany

Diane Samuels was born in Liverpool in 1960 and now lives with her husband, journalist and author Simon Garfield, and their two sons in north London. She worked as a drama teacher in inner London secondary schools and then as an education officer at the Unicorn Theatre for children before becoming a full time writer in 1992. Since then she has written extensively for theatre (adults and children) and radio.

Her work for the theatre includes: The Life and Death of Bessie Smith (Lloyds Bank Young Theatre Challenge, 1989, Royal National Theatre); Frankie's Monster (adapted from Vivien Alcock's novel The Monster Garden, Unicorn Theatre, 1991. Published by Heinemann.); Chalk Circle (Unicorn Theatre, 1991); Salt of the Earth (Theatre Centre, 1993); The Bonekeeper (Tricycle Youth Theatre, short-listed for the W. H. Smith Awards for plays for children, 1992); Watch Out for Mister Stork (one-act play, Soho Theatre Company's Writers' Festival, 1992, and Finborough Theatre, 1995; Regents Park Open Air Theatre, August 1995); Kindertransport (co-winner of the 1992 Verity Bargate Award, winner of 1993 Meyer Whitworth Award. Produced by Soho Theatre Company at the Cockpit, 1993; at the Palace Theatre, Watford with Diana Quick and Jean Boht, transferring to the Vaudeville Theatre, West End, 1996. Also, Manhattan Theater Club, New York, 1994. Other productions throughout the USA, also Sweden, Japan, Germany, Austria, Canada and South Africa. Published in Britain by Nick Hern Books and in the USA by Plume/Penguin); Turncoat (Theatre Centre national tour, 1994); How To Beat A Giant (SNAP People's Theatre Trust, 1995); One Hundred Million Footsteps, (Quicksilver Theatre Company national tours, spring and autumn 1997); Forever and Ever (SNAP People's Theatre Trust, 1998); The True Life Fiction of Mata Hari, Palace Theatre, Watford starring Greta Scacchi, 2002.

Her work for BBC radio includes: Two Together? (Radio 4, 1993); Frankie's Monster (Radio 5 adaptation of her stage play, 1992); Watch Out For Mister Stork (Radio 4, 1994); Kindertransport (Radio 4, Monday Play, November 1995); Swine (Radio 4, Monday Play, July 1996). Hardly Cinderella (Radio 4, Saturday Playhouse, March 1997); Doctor Y (Radio 4, Monday Play, May 1997); Hen Party (Radio 4, Nov 2001). Her short story, Rope was chosen as one of the winners in Radio 4's 2001 DotDotDot online short story competition for broadcast in early 2002.

Diane has recently written Mrs Gorsky about an American mother, housewife and communist spy for Birmingham Rep Theatre. She was awarded a Science on Stage and Screen Award by the Wellcome Trust in 2001 to undertake an experimental collaboration with 3 medical specialists, playwright Sarah Woods, visual artist Alexa Wright and performer Catherine Long to make an innovative piece of documentary, visual theatre about the nature of pain. The resulting work, PUSH, was showcased at The People Show Studios in London in June 2003. She is currently writing a new play for the Unicorn Theatre about Narcissus and completing her novel Cinderella's Daughter.

She also tutors playwriting for young people as part of the Theatre Royal, Haymarket's Masterclass scheme, has lectured part-time at Middlesex University, Oxford University and Birmingham University on writing and drama, has been working as a writer-in-residence at Hugh Myddelton Primary school in Islington, north London and writes children's book reviews for The Guardian.
* * *
Diane Samuels on Kindertransport and British-Jewish Writing
Andrea Birk and Tina Wald: Your play Kindertransport that deals with issues of Jewish-British identity is your most well-known play and is often mentioned in the context of British-Jewish women writers. Since 1990 British-Jewish literature and culture has become more visible in Britain than before. Brian Cheyette has spoken of a "rise of British-Jewish literature", which is not only reflected by the growing number of authors who have written on the topic but also by conferences that dealt with questions of British-Jewish culture.
In her study The War After Ann Karpf has shown how different the climate was in earlier decades, when there was a more hostile environment in Britain. Karpf argued that there was and often still is a tendency among British Jews to keep a low profile due to their fear that expressing their Jewishness too prominently might inspire anti-Semitism. Do you agree with this analysis?

Diane Samuels: That's true. I think it's subtle. But it is definitely the way Jews are in this country.
My experience of being Jewish is a little bit different because I grew up in a community in Liverpool. Liverpool is an interesting place, it is a melting pot community and it's not particularly indicative of what England is generally like. It's an immigrant culture. The Jewish community in Liverpool mostly came from the late 19th century and early 20th; those Jews came over from Eastern Europe. It was like growing up in a stetl, in an English version of the stetles. So, when I read Isaac Bashevis Singer, I was astonished because my community operated more like the communities he was describing in Poland than like I think most English communities are.
It was a very contained community. I went to a Jewish nursery school, and I went to a Jewish primary school, I went to a Jewish secondary school, I went to a Jewish youth club. And the strange thing about my Jewish schools was they did take non-Jewish students because they were state funded schools. They took non-Jewish students, but somehow we still didn't really mix with them. And I really can say that I hardly knew any non-Jews, they were on the periphery. I didn't really know any as friends until I left home at eighteen. I grew up in England and all my community, everyone I knew, that was all Jews. So, I don't have a representative English-Jewish experience, I have a very Jewish experience. And because of that I am much less being bothered about being out-Jewish than most English Jews who've grown up in a more integrated context. I went to Cambridge and talked very loudly about kosher and this and that in my college. And other Jews who come from more integrated families would go, "oh god, shut up," because I didn't really care, it didn't bother me. And I had been told raise your head, be proud to be Jewish. Everywhere I went with Jews, is Jewish. Jewish life and culture and the ways Jews do things was part of and fabric of my everyday life everywhere I went really.

British-Jewish writers have increasingly written about the latent anti-Semitism in Britain. As you have not kept a low profile, have you ever encountered anti-Semitism?

On a very subtle level all the time. In a similar way I experience misogyny as a woman. And it's not, it's not really intrusive or nasty, but it's there and it is about where power lies in the culture and where your experience of the world fits in with the model that's generally acknowledged as the dominant model and how it is not the same. I mean when I was at school we'd sometimes get kids paint swastikas on the walls or something. And I grew up with a high level of security. When you think about it, it's quite shocking, because security is on everything. My oldest son goes to a Jewish school and I went there this morning to drop something off and it's so fortified because they have to protect themselves. I don't like that. But that's what it is like. It is a Jewish school and it does have a strong Zionist ethos even now. But it is because it is a Jewish school and not because it is anything to do with Israel or Zionism that it's under threat. So, the threat comes from elsewhere now I suppose.
I think where Jewish students feel most embattled at university now in this country is around Israel and Zionism. It is not around being Jewish as much. But it gets shifted into. The line is very blurred between anti-Semitism and anti-Zionism. It is a very shady area. So, I think some people are just glad of an opportunity to be able to validly attack Jews. I don't think they even know that that is what they do either, quite a lot of it is unconscious.

Anne Karpf has argued that your play Kindertransport marks a turning point in dealing with Jewishness in Britain: "Until very recently, the second generation of both survivors and refugees has followed in the footsteps of the first - deferential, mute, acutely sensitive to the British culture of embarassment [...], so perhaps it's not surprising that the psychosocial effects of the Holocaust only really came into public view with Diane Samuels's recent Kindertransport" (245).1
Do you think that the success of Kindertransport was connected with a growing readiness within British society in the 1990s to consider the traumatisation of the second generation of the Holocaust victims?
Read more about Kindertransport
I think that it probably starts with the Kinder, the readiness of the Kinder themselves to acknowledge their histories. And I think it follows from there. The father of a friend of mine was on the Kindertransport, which is how I heard about it. And I heard about it around the time of the fifty-year-reunion in 1989. The organisation was set up by this woman Bertha Leverton in this country to bring everyone together and have a celebration. And this organisation hadn't really existed before that, it arose out of this anniversary. So the Kinder themselves had gone for fifty years without really acknowledging themselves as Kinder particularly. I mean some of them were members of the Association of Jewish Refugees, which obviously covered a broader area.
It has something to do with time passing. It is something about when you get to a certain age in your life you get more in touch with other ages in your life. So, I found, I'm in my early forties now, that the age myself and a lot of my contemporaries get really into from their late thirties and into their forties is their adolescence. I have just been invited to a friend's fortieth birthday and he has said in the invite: "Party like you're fourteen." It's quite interesting you get really back in touch with when you were that age and you really want to go back there. And I think the age that you go back to when you're in your fifties is your childhood. And so it is when the Kinder reached that age they were psychologically in the place to go back. And I think they started it. But I think the reason most British people were interested in the play was because it is about mothers and daughters not because it is about Jewish experience.

The play even goes a bit further and shows the traumatisation of the next generation, for example Evelyn's sense of guilt is transmitted to her daughter Faith. Do you think that talking about the personal past rather than repressing it, like Evelyn did, might stop this passing on of trauma? Or do you think that it even leads to reinforcement, to a verbal traumatisation of the children's generation?

I think it is really interesting how one deals with one's trauma and other's and the effect of it. I was really interested in the relationship between one person suffering and how other people relate to that, and how we relate to each other's sufferings. And it's very interesting, there are two models of survivors or children of survivors. There are the ones who talk about it endlessly, which I guess is what you are getting at, and there's the ones who wouldn't talk about it at all. And it seems to me that both are traumatised.
It's not about just talking about it, it's about dealing with something, and it's about facing something, and you don't have to talk a lot. One can do this through maybe creative arts or music. I think there is something one has to deal with and there are different ways one can deal with it. If you present your story to your child and then there's a whole other story which you will not tell, I think that is what I call incongruent behaviour, things are not fitting. So the child is picking up the undercurrent and yet is being told something else. And I think therein lies real damage and that it's very debilitating for a person to be raised like this. And it could be on many levels about many different issues. But I think this is something about being congruent with your children, being honest about things. How does one do that without laying it on them overtly? I think there is a lot of emotional work that people need to do. And one has to make a commitment to do emotional work, one has to take on board some very difficult things. I think therapy is one way. I think creative arts can be another way. But I think you have to make a commitment to do emotional work. Some people might do it through religion. I think it is very difficult dealing with trauma. I think it is dealable with, but you got to be very brave and you got to make a real commitment to do it. And I think maybe my generation is more willing to do that work than my parents' generation.

What do you think is the merit in writing fictionally about the Kindertransport rather than dealing with is in a more documentary way, for example as the film Into the Arms of Strangers did?

Well I'm not writing about the Kindertransport. I'm using the Kindertransport as a metaphor for something else. What the play is about is separation. It's about separation between mothers and daughters, it's partly about the secrets of trauma and abuse within families. In my family the secret trauma and abuse is sexual abuse. So the play is partly about that. And the Kindertransport is merely a metaphor. So don't believe what you see on the surface.

Which brings us to the ratcatcher, who is an ambivalent and complex figure. As there are many versions of the tale, did you have a certain version in mind when you wrote the play?

Well, I think the one I had was the one most available in England, was the Piped Piper of Hamlin. So, I suppose it was one of those versions. It's quite sweet, it isn't dark. But I had in my head a sense of those horrible stories that come from Germany like the one about the scissorman in Struwwelpeter. And so, those were a model, but in a quite of shadowy way. I didn't know them terribly specifically. I just had a sense of those stories and how horrible and scary they were.


We thought that you might have had another aspect of this motif in mind as the Nazis and Hitler where also referred to as ratcatchers in Great Britain and the US. And they accepted this name and designated the Jews as rats they had to catch and eliminate. After the war when the Nazis tried to escape and hide they did it with a program called "Rat Hole," thus metaphorically they became rats themselves. The ratcatcher is mostly embodied by male figures in your play and is a "male myth," but you also, in the dialogue, associate the ratcatcher with female figures, for example when Evelyn and her mother accuse each other of being the ratcatcher in the scene at the harbour. Both mother and daughter accuse each other of having survived in the way they have. Do you agree that for the male ratcatcher figures the crucial element is power, whereas in the female figures it is more ingratitude that is focused on?

I think it is to do with parent figures and the power of one's responsibility as a parent. So, where the mother is being told she is the ratcatcher it's about bad parents, about the dark side of the parent, the shadow of the parent in Jungian terms. I think they're all about different manifestations of parent and the way we do look to a leader or people in power in our society. In the scene with the station guard near the beginning, he's trying to look after, to be parental, but he's not doing it very well. So he's a bit inept. He is not horrid man and they are all, "you should be being looked after properly." They all highlight the issue of how is this child being looked after. And obviously when it comes to mother the ultimate question is: What is the best way to look after your child? Is it to send your child away? Is that what a good parent does? So I think it is about parenting.

If it is about parenting, why did you just focus on the mother figure? Or do you feel that these incarnations of the ratcatcher, as you've just said, is the father figure?

The father figure is more out there in society, yes. But it's not the father in the home, there is no father, you're right. And the critics didn't like that at all. Whereas there are many plays where there are no mothers or women. If you dare to do a play and not have any men in it then they don't like it.

Which productions of Kindertransport have you seen? And how did you respond?

Well, I saw three in Britain. The original production at the Cockpit Theatre in West London. It was small, not quite fringe, but off, off, off off West End. Then there was a production at the Palace Theatre Watford, which was a bit starrier. And then that was the production that went into the West End. There was a production in between times in Manhattan Theatre Club in New York which I saw, a production in San Francisco I saw, and a production in Los Angeles that I was a bit involved in and saw. So, those are the ones I've seen I think. Oh yeah, and I saw one in Santa Barbara by a semi-professional company, which was really sweet. I saw pictures of a German Production which was quite expressionist and I thought that looked really interesting. I'm not a great big fan of naturalistic theatre. I prefer something a bit more imaginative and a bit more take you to another reality, another world.

It seems to be necessary that Eva denies her German-Jewish roots just in order to survive. And she does this almost completely. She tries to become British and even converts to the Anglican Church. Do you understand Eva's assimilation process as a purely individual phenomenon or did you aim at a social criticism as well?

It's both! I think one way to get along in Britain is to do that. So it is about social power structures and cultural structures. But also it is a personal choice, one doesn't have to go that way. It is a liberalish society. It's not that it is the only thing one can do. So I think on some level, there is some element of pressure, but you don't have to. Lil is pretty significant in that. If say Eva landed with a Jewish family, it would have been maybe quite different. One could say almost ironically that if she ended up in a family that was more orthodox or traditional than the family she'd come from in Germany, she may have become quite religious. I think Lil is very key. Emotionally Eva needed to do something quite severe and extreme, but the cultural context in which she would choose to do that was very influenced by Lil, or the family she got in England. So, I think, if she had got a Jewish family she probably would've become too Jewish for her mother, actually. I could see her doing that.

You said people in Britain were interested in Kindertransport because it is about mothers and daughters and as you could see we were more focusing on the Kindertransport aspect. Do you there is a cultural difference?

Yeah. I'd never been to Germany before when I went there. And I was a bit nervous; my husband's parents were actually German Jews. They obviously had very ambivalent feelings about going back to Germany. And I was raised in a community where we didn't buy German products for many years. And, those are the prejudices and slight fear and I thought I'm gonna go there and look at people of a certain generation thinking, "well, what did you do?" And I found it the absolute opposite. I was really amazed. I know that it was a very particular department, context, but I thought, "god, here are people very interested in Jewish life, who're really aware of Jewish experience, who've made a real effort to understand it," and found Germans much more enlightened than anyone I'd ever met in England who wasn't Jewish. And you knew far more than your average English, intelligent, educated English person who knows about Jewish life. And I found that quite remarkable.
Of my experience of Germans and Germany, I think a huge amount of really good work has been done in Germany around what happened during the war and about German history and the relationship. And I had a fantastic talk with one of the students at Mainz about how we'd both learned about the Holocaust. And I had gone to a Jewish school in Liverpool and he'd gone to a state school in Germany and we talked about both being let into this room and shown footage of concentration camps. And he had been prepared for it and talked about it beforehand. I hadn't! I mean it was done very crassly at my school. We were just shown this traumatic footage and then sent off to lunch. And we were all sobbing our hearts out. And we talked about how we'd both been crying, but coming at it from different ends of the spectrum. That, I suppose, I had identified with the victims and he had identified with the perpetrator, made us both cry because it was so awful. And I've never had this conversation ever with an English person of his age, they don't even know. So, I think actually something happened. I think when something appalling happens like the Holocaust if you do the work afterwards to deal with the experience, then what coming out of it is actually the antithesis of what happened which is a deeper sense of humanity, a greater human engagement with otherness. And I was very moved by that. So I think in some bizarre way I feel more at home around Germans around these issues than around British people. Isn't that weird? I believe that emotional work can be done no matter how awful what may have happened. I don't think humanity is ever lost. I know Germany isn't that paradise. But I think that work has been done as well there.
I went to see The Pianist. And the question I had was the depiction of the Germans in the film. I think to show people as just brutal bastards isn't good enough anymore. I want to understand why people, anyone, can do that. I mean the Americans do it in Iraq now, don't they? They could be portrayed in that light actually. And I'm interested in what it is that enables human beings to be like that and I think you must be very careful about portraying anyone in that way in art.
A friend of mine wrote a book called Gaglow, her name is Esther Freud. What she shows is the shame and the humiliation and suffering that Germans experienced during the first World War, particularly the end of the war. And how absolutely damaged, and defeated, and sucked dry, and ground down the whole country was. And you could see how people were shamed, and humiliated, and reduced. And it makes the rise of Nazism much more understandable as reaction against that, as a way of trying to survive. I think we need to keep going looking backwards, getting a bigger perspective, instead of just going, "all Nazis were bastards". It's not good enough for us as human beings to do this labelling. When people now say as in justification of war, "well, of course if we hadn't fought Nazism... that's an honest and just war; that shows that war is worthwhile." Well you can say, "yes, but if it hadn't been for the first World War, there wouldn't have been Nazism." So, war caused that. So, you go back and back and back and it's always war causing war.


Diane Samuels on links between her plays Kindertransport, The True-Life Fiction of Mata Hari and Mrs Gorsky


There seem to be thematic connections between your plays, as they all deal with motherhood, with a secret in the past that haunts the present and with persecution. The latter features associate the plays with the Gothic genre, creating suspense and a somewhat gloomy atmosphere within the plays.
Would you like to tell us something more about this secret that lies in the past and haunts the present? I mean you've said that you don't think the Holocaust is the haunting secret in Kindertransport.

It was never a secret in my life. It was always pretty much out there to be honest. What is the big secret in Jewish communities is the levels of sexual abuse that goes on. I've not begun to really write about this, so... I don't know, is the ultimate sexual abuse circumcision? I think it is a pretty appalling thing to do. And it's a ritualised form of child abuse that goes on in the Jewish community quite openly. I think a very damaging and very difficult thing. And it is not owned at all as a damaging and difficult thing. And then there's all these secrets and I don't know if most people would even acknowledge what they are. My aunt talked very badly of her grandfather, whereas my father loved him. He was a dirty old man, he used to feel up all his granddaughters. So I think there are all sorts of issues around sexuality and I think what is very interesting about Kindertransport is that it is such an asexual play. And, you know, my later writing has become more and more sexy. Why do I write such an asexual play? It's an interesting question. And I think there are sexual issues but they are a huge undercurrent in the play, very repressed. It's hinted at and it's suggested, in the shadows. And I think my writing as it is evolving now is coming more and more and more out into the open, what that is all about. So, it's hidden in the play.

What I think is interesting though when we talk about Gothic that in the other two plays, in Mata Hari and Mrs Gorsky, is that there is the closet and the cupboard and all these motifs linked to a secret. At the end of each play that the audience has the feeling that there is something withheld, something that is not disclosed about the relationships between the people in the play.
Read more about Mata Hari and Mrs Gorsky
I suppose it is something about wanting the audience have to go into that place of mystery. And it's a dangerous territory to work with as a writer because it might be that they'll just feel lost. Or they'll feel a bit dissatisfied. I feel like you've got to develop the craft or the skill to take them into this place and for them to feel it's rich and it's interesting, and let their imaginations go. When at the end of Mrs Gorsky they meet in jail, it's such a moving scene when it's done, when you've seen the whole play. It's so moving because it all comes out into the open actually. They just stand there looking at each other in this jail and they dream of the lake together and they go to the lake together actually. And I think that is an amazing thing to do. I was told once in my research for that play that there's one guy, a political prisoner who is involved in the Black Panthers, who was put in jail somewhere in California and he practised transcendental meditation so he could go anywhere he wanted in the world. And he would travel all over the place. I thought that was fascinating. So I wanted that moment in the play.

The motif of persecution is in all of your plays, but on very different levels, in very different ways. Whereas Evelyn feels persecuted by her past that is embodied in the ratcatcher figure, Rosa is under surveillance by an imaginary FBI agent and Mata Hari is persecuted as a spy, but in addition also by her self-created myth.

Yes. Well I was very interested in Mrs Gorsky in looking at how this, the 'Land of the Brave and Free,' has become a land in which the second biggest money spender is the prison system. It's the biggest growing growth sector in the economy after the military. It's huge in America, it's big business and it's growing rapidly. What's that about? Land of the free? I think actually that a lot of the paranoia that we see prevalent now about Muslims and terrorists it's rooted in this fear of communism that comes from the second half of the 20th century. And I think to understand the way Americans are now behaving you need to understand that. All these structures were set up around this fear of communism. And the way Rosa is treated is a real model.

We had the impression that in all of the plays motherhood plays an important role. And that Rosa decides for a low-profile life as a mother of five children and Mata Hari, on the other hand, leaves her children to pursue her career as well as her sexual interests. Would you agree that Rosa, Mata Hari, and Helga, who sends her daughter away to have a chance to live, are complementary figures concerning their decisions as mothers?

Motherhood is a fascinating thing for women. All women have to deal with it if they're mothers or not, because they're all daughters. Anyway, so they have mothers, even if they don't know them, they have to deal with the issue of motherhood. And whether or not a woman becomes mother, is a huge feature of her identity. She chooses not to or is unable to become a mother or does become a mother. Rosa, Helga and Mata Hari are all different sides of what being a mother is. Yes. That's interesting, they all link in. I'm very interested in this huge challenge that women have of dealing with being mothers and being good mothers. And leading their own lives and being artists, and being politically active. I mean Rosa is a passionate political fighter. She's a zealot, she wants to fight in the world. Ironically she ends up being a housewife. And that sort of attracted me to that story in the beginning. It is like the state has forced this role upon her, really overtly forced this role upon her.

In both Mata Hari and Mrs Gorky you refer to real-life characters and re-write their lives. Concerning Mata Hari we read that you first intended to write a piece about an actress who was to play Mata Hari. Why and how did you give up this idea and turned to the historical figure herself instead?

Because Mata Hari is too interesting. She wouldn't let anyone else be in the play. Yes, the whole play was written. It was about this actress who is in her fifties and played Mata Hari, the mythical Mata Hari, in her heyday thirty years, twenty years, thirty years earlier. And it was her big role and her big starring moment and ever since then her, you know, nothing has equalled it. And she goes on a trip to Amsterdam with her young lover, who is twenty years younger than she is. And she goes to see the writer and says, "I wanna play Mata Hari again and I think we should do a revival." And he just tells her, "well actually there is going to be a revival, but, you know, you're far too old now, someone else is doing it." And she is heartbroken by this and she becomes obsessed with Mata Hari, says well, "I'm gonna claim her back, you know, I'm gonna find her for myself." So she travels to Mata Hari's birth-town in Holland and she drags her lover with her. She becomes more and more obsessed with Mata Hari, and she starts to see her everywhere. Act One ends in this house Mata Hari grew up in and she sees Mata Hari with her father. And then increasingly Mata Hari is with her as she goes to Paris and goes around Paris, to all the places Mata Hari was in Paris. And her lover is becoming more and more disconcerted about and alienated from her, as she goes rather crazy. She ends up going to the place where Mata Hari was executed at Vincennes. When the execution is happening and she goes up to Mata Hari, just as Mata Hari is about to be shot when she's standing at the stake. Mata Hari says, "you've got this young lover, you've got everything to live for." But the woman says, "but I want to be immortal, I want to be a star." And she says, "ok, lets swap." So they swap. I love that ending! The actress takes the role as the icon who dies the iconic death on the stake. And then Mata Hari gets her life. The lover comes up to find her at the end and says, "is it over now?" And she says, "No, it's not over." It's clear that they're gonna go off and go to bed together. So it's about getting real or living the fantasy. I enjoyed writing that version. The problem was that Mata Hari was so interesting. People are getting more interested in her than in the actress.

But you've transported this idea of role playing into the actual play. We had the impression that actually Margaretha Zelle is trying to play Mata Hari now.

Yes, exactly. Well, she did. She said Mrs Lady MacLeod is what she liked to call herself of all the things she liked to call herself. And she said, "Mata Hari can do things Lady MacLeod never could," is something she said which I thought was really interesting.

Mrs Gorsky is not just a fictional character either?

No, she's a woman who really lived. I took her basic story. Her name is Judith Coplon. She's still alive and she lives in Brooklyn. I was basically sent letters by her husband and her lawyer saying, "please don't write about her because she's suffered so much." Cause she was kept under house arrest more or less in Brooklyn for eighteen years because they didn't rescind her terms of bail. Terms of bail are very rigorous. It is like being under house arrest. So that happened to her from 1950 to 1968/69. And actually I have friends in New York who know her quite well and she always said she never did spy. The whole story of Heidi is the bit I made up. In fact, Heidi is based on a woman I know who was in jail for fifteen years and has just got out a few years ago, for conspiracy against the American government. And I think in the production of the play I'd want to include this documentary element. Cause I think it's important and find a way of including it.
Diane Samuels on novel writing


Is writing novels very different from writing plays? Do you normally attend the rehearsals of plays and change something?

I do. The wonderful thing about writing novels is no one mediates between what is going on inside my imagination and what my audience get. And that is fantastic! I'm very interested in a psychological imaginative space. So it's a natural thing for me to do to write novels actually. And I'm very interested in making this inner psychological imaginative space manifested in the theatre. But when theatre is like the secular equivalent of the church of England it's quite hard. The vocabulary doesn't exist and the audience's expectations are hard to fight, although I think people are hungry for this. Theatre has to move on before that world that I inhabit can really find its life in the theatre because theatre doesn't do it. I won't give up on it, I will continue with it, but I need other fora to be able to feel satisfied. So that's why I've turned to literature. And it's a much bigger commitment writing a book. Writing a play isn't anything like as major. It's huge, it's going on a major trip, on a huge expedition, whereas writing a play is more like a vacation... in comparison.

Is Cinderella's Daughter your first novel?
Read more about Cinderella's Daughter


I've tried to write two novels. And I've got 200 pages and then for some reason I've stopped. The first one is a bizarre thing that I may one day finish or not. It was based on Sleeping Beauty actually. But it was done in a very strange contemporary way. The second book I wrote is called After Tom and it's a thrilleresque piece about a young woman. It starts with this young woman away on holiday with her older academic boyfriend, who'e in his mid late forties and she's in her early thirties. And she's very much in love with him and they go away to the Lake District. He's a professor of medieval literature at Cambridge. And he goes off one morning and she can't find him and then his body is found on the bottom of a mountain they were meant to be climbing together. And a story starts to unfold that he was working with a colleague in Cambridge on a book about Chaucer; whether or not he was a rapist. Cause there is some evidence to suggest that Chaucer did actually commit a rape. There's documentary evidence and there's very scholarly discussions about this. There's been a series of very vicious, brutal rapes that have been happening in the last couple of years. And she starts to discover the various clues, literary clues. And this work on Chaucer's rape seem to link her lover who's died with these rapes.

Many of the topics that we've discussed so far turn up in Cinderella's Daughter again. Motherhood, the past, the secret in the past that haunts the present… Read an excerpt of Cinderella's Daughter

That's it! That's what I do! It's interesting because is really evolving. In the first version I just sat down and told. It does exist as a play, which was on the radio. And I wasn't fully satisfied with that telling of it because there were many more things I needed to say with this story. And so I've done it. And it's far too long and it's very imaginative and people who've read it have said, "where the fuck did you get half of this from, it's bizarre." But it's about a young woman coming into her sexuality. So it's much more overt in dealing with that and it's about how mothers and fathers play a role in the evolving sexuality of their child. And the things one has to grow through and let go of to be able to come to sexual maturity. So it's about that journey really. It is about mothers and fathers, but very specifically in terms of sexuality, which in my other work it isn't so specific and overt.

But this time the mother is absent?

They're both absent. She has to leave them both. The father was present but she has to run away from him cause she can't marry him. The mother is totally absent, she's dead. Although she is present through her whispers, through her psychic presence. She goes in search of a prince. The prince doesn't recognise her because she's not a princess anymore. She's become an animal. She finds the gown and the crown and the shoes come out in the evening and she goes to the ball. And he falls in love with her as a princess but in the day when she's this furry creature all cleaning out the grates he kicks her aside. So it's about that dynamic and then it comes to a moment in the third ball when he asks her to marry him and he finds out who she really is.

You said that you think prose or fictional writing is a bigger commitment. Would you say that it's more complex and that you can express yourself more sophisticatedly in prose?

I think you can express certain things more. I think the inner life, the inner voice, the imagination have more room in fiction. There are other things one can do in the theatre. For me theatre is actually about creating a communal experience and you can't do that in literature. But what you can do in literature is create a private experience and create a psychological experience on a different level. People don't watch plays in bed but they read books in bed. So you can go to bed with someone, whereas in the theatre you bring people together, which is a very precious thing that's very different. I think all plays are for me about enabling definitely one, more than one magic, golden moments to happen in a communal, shared experience. And the whole play exists to make that moment happen. And when the play works that's what happens and you're transported somewhere else with everyone else present. But making a theatre play you need a lot of craft and it's not an easy thing to do. It's just in terms of time, shear time and energy it just takes more to do a novel.


Diane Samuels on PUSH and on her experiences as a director


I think you haven't directed one of your plays. Would you like to do it?

Well, I directed PUSH.

More information on PUSH
And on that I started off collaborating with another playwright. But she wasn't Jewish. And we then brought a visual artist on board and we worked with a number of doctors. And in the end actually the other writer, dropped out. And I ended up taking the piece to production as a director, together with a visual artist and a performer we collaborated with.
I directed a reading of Mrs Gorsky in Birmingham a couple of years ago. And it was very interesting because at the beginning of it the actress said to me, "does this make you very nervous or concerned that I'm gonna get it wrong?" And I said to her, "No, I just really want to know what you could bring to it. I'm really open to whatever you have to say, I'm intrigued, I'm not in the slightest bit worried, and I don't feel nervous, I'm just quite interested, very interested and open." And she just relaxed. And the reading had that quality of emotional, shared experience for the audience, people crying at the reading. And I think it was cause I knew how to unlock the play. My plays are like codes, they're not literary.
When we were doing PUSH I kept saying to the actors, "Our job is to create energy fields, we're creating energy fields. And we're creating them for people to experience. And we're including them in it. This is what theatre is about." So, reading my work only is like reading a music schore. It means something, but you need to hear it, played. And all it is it's the code to unleash the energy field. And I'm not sure how many directors I've met understand what that is, to be honest. Cause a lot of them tend to be quite literal minded. It's astonishing but they are. So, they literally read the words and they think that's what it's about, but it isn't. It's about how the words build on top of each other and how they create patterns, and it's about rhythms. And you have to discover that. I would definitely say that for a writer to find the right director, I can't talk from the director's point of view, it's a million times harder than for any human being to find their life partner they can live with. I have had not had trouble finding a life partner to live with and raise children with in the way I've had trouble with finding the right director. I think finding the right director is much harder.

Could you explain on the collaboration in PUSH?

It was a very hard project. I wanted to make a piece of theatre that was author led. When you try and get plays on in this county, there is so much politics involved and theatres are really little empires run by whoever runs them. And along very rigid lines usually, very subjective, particular lines, and agendas are really heavy. They're not led by the artists, they're led by directors and administrators. And I wanted to do something that was artist led. I've written plays for years dealing with medical issues and I really feel this connection between being an artist and being a healer. For me it's very very powerful. I've done radio play about infertility, and genetic testing, and all these kinds of things, and went in research very heavily going into hospitals and talking to scientists. I've just been fascinated by all of this. I wanted to take it a step further, rather than just researching subject matter and writing a play. I wanted to let the piece be formed by the subject matter more, sort of break out of just writing a play.
There is a whole movement in this country about bringing artists and scientists together in dialogue and in collaboration with each other. And it's various bodies that will fund this work. So, one body was the Gulbenkian Foundation and I got money to research it and we put an ad in the British Medical Journal, which is the major professional journal for British doctors and British medical profession. And we interviewed loads of doctors, really high level doctors, fascinating how many doctors want to do creative things. And we found three really good ones that run pain clinics in various parts of the country working research into pain. They're all trained as anaesthetists and then they've moved into working in the area of chronic pain, which is very challenging and difficult because it's not curable and it's inexplicable in many ways. We just met with them every month and we had dialogues, artists and doctors, about what is pain. And we also got on board a man called Patrick Wall, who's the leading neuroscientist in the world and who revolutionised theories about pain. And he actually lived around the corner from me. And then we managed to raise the money from an award from the Wellcome Trust, which is a big charitable organisation that funds medical research to make a piece of work. And we collaborated and we hooked up with the performance artist who lives with chronic pain. So she became a key person in the piece. That level of collaboration was really demanding but at the same time very amazing. And I learned a huge amount. We used video images, audio images, sound scape. We've tried to create integrated holistic form, which doesn't just work from words or images, but brings everything together to create a different reality. And we interviewed many people a long time, and it is a combination of documentary material and fictional metaphorical material. So we just played with all different medium realities and wanted to create a sense of wholeness. But the aim of the piece of work was also to make theatre a forum for healing really. And I want to continue that work in a big way.

And how did the audience respond to this? Did you find that these were people who were concerned with pain?

It was a mixture of people who came. I think people respond at all sorts of different levels really and people have very subjective different reactions. Some people found it very fascinating some people loved one element and didn't like another. And I think everyone felt they learned something from it. There were things they'd never thought about before, they were now thinking about, about what pain is, and how people experience pain, and they experience pain in their own lives, how they relate to it in others. So it opened up this area of engagement.

And did you just focus on physical pain? I guess the line between physical and psychic pain is blurred, isn't it?

Well, that's what Patrick's research was about, that's a holistic model, physical and emotional pain. And his research blew that. It's not about physical and or emotional, it's a holistic thing, it's just how it's manifested. There is a story about the boot, where a guy goes into hospital and he has got a huge nail right through his boot and he is screaming, he is in absolute agony. And the doctor's trying to take off the boot, so they can see what the damage is and sort it out. And he says, "I can't bear, I can't bear it." They give him an injection in his ankle to numb the foot. When it's numb, they remove the boot. And the nail has gone through between his toes and there's not a scratch on him. So, what pain is that? And should they have given him the anaesthetic? And the doctors say, "yes it was real, he did experience that pain and he did need the anaesthetic." I think that's acute pain, which is more straightforward than chronic pain, which is really not straightforward. The opening is Patrick Wall, this pain scientist, talking about pain. And he says:
One of the things that classical medicine said was that pain comes from damaged tissue, so somebody says they're in pain, you must find some damaged tissue. But supposing you can't? And now these people are in real trouble. And we've all had such pains. Headaches. Where is the damaged tissue in a headache? Even a migraine. There's no damaged tissue there. So that people don't take migraines very seriously and people are ashamed to have a migraine because they know if they go to the doctor, they say "Well, you've got it again." Completely unsympathetic. Or, "take these pills and go away and don't bother me."
So, what we were probing was the whole territory of people who'd been living with pain for years and what does it mean. And what does physical or emotional mean? It is fascinating. The piece of work we made was really unique and interesting. And I hope it will influence all the work I do in the future.

Did it have a live performance aspect as well?

Yeah! There were two performers. One was Cathrin, who lives with chronic pain, very serious chronic pain. So we had to deal throughout the process of rehearsing and performing with the thought she was in pain all the time and see how much you could do or couldn't do. And she also gives an interview. So she's on a huge video screen, and she talks about her actual experience of living with pain and what it's like. The central character of the piece is a mountaineer and he talks about climbing mountains. Katherine is the shadowy figure wearing a long weather proof coat, and you don't see her face until the end, when you realise that she's the woman in the video. She's like the mountaineer's shadow, the dark side. You know he's a relaxed person, he is a mountaineer and then it starts to emerge as the piece goes on that he can't climb at all anymore cause he suffers debilitating chronic pain in his head. It is a very physical performance he gave cause he starts off giving this talk and then he goes silent. The big issue of chronic pain is how does one communicate it. We don't have the language to do it. And he goes silent and so then his thoughts come up in projected text on a screen. So you see this fragmented text and then he starts to literally climb the walls, which was quite astonishing. So we made it very physical and very visual, and there was this intense sound scape. And I think people came out from an alternative reality they'd been in.

As we started the interview with a question about you being a British-Jewish writer, we would like to talk about another of such 'labels' now. What is it like being a woman writer and is there a particular aim you have in writing as a female author?

I think one of my missions as a female playwright is to let the witches back in and the magic back in. And I think I see British theatre as being the exact equivalent of the church of England. And it's run by priests and vicars, artistic directors, et cetera. And the source of theatre in the old sense is healers, storytellers, it fits in with medicine men, rituals, wise women, and priestesses. And that's all being hoisted and taken away by particular structures and particular ways of doing things, quite limited patriarchal models. It's about trying to bring that female emotional energy alive in theatre and to infiltrate theatre. I will continue to do this through the rest of my life. And if I do not get produced because of it, that's not going to stop me. I've got a real mission here. I think it's time to reconnect the relationship, which was why I did PUSH, between theatre and healing, the performing arts and healing arts, medicine, community, creative arts and communal arts. And I think the disintegration into fragmented specialities has long served its job, it did serve a job for a while, it doesn't anymore. And I really want to manifest a different way of making theatre.

Thank you very much for this interview.



Notes