Home
Goldsmiths Research Online News

10 September 2015: all Goldsmiths Academic staff and PhD students, as part of the college-wide migration process, will need to log on using Shibboleth and their Active Directory usernames (abcde001) to access Goldsmiths Research Online.
Please contact gro@gold.ac.uk if you are having any problems logging in.

1 August 2015: we are pleased to announce that all Goldsmiths PhD students can now deposit their research on Goldsmiths Research Online.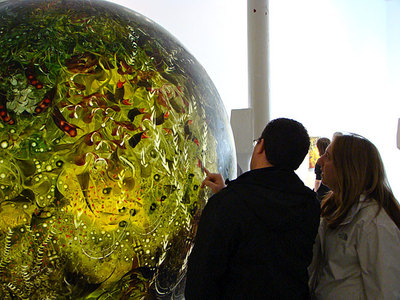 Installation shot 7
Harper, Andy
. 2010.
An Orrery for Other Worlds.
In: "An Orrery for Other Worlds", Aspex Gallery, United Kingdom, 6 Feb - 18 April 2010. [Show/Exhibition]